About 

Friendship Corn Starch
FRIENDSHIP CORN STARCH COMPANY LIMITED established in March, 1977 which was the first corn wet_milling plant in Thailand. Our Mission is to produce and distribute world class standard corn starch and its by-product to domestic and export market. with all the standards we implement, our experience and dedicated staff, we can meet with every challenge to satisfy our customer.
"We will offer best quality and service to a great many industries producing Foods, Pharmaceuticals, Paper, Textile and Gypsum, etc"
1977 – Established factory at Sukhumvit Rd. Km. 47.5 Samutprakarn to produce high quality of corn                starch and its by-products. Accepted supporting from Board of Investment (BOI)
1988 – Expanded Company's line of production for Reacting the modified starch.
1994 – Increased capital register to ฿20,000,000
1996 – Expanded production capacity from 100 MTPD. To 200 MTPD. and Increased capital register                to ฿30,000,000
1997 – Expanded production capacity from 200 MTPD. To 400 MTPD.
2004 – HALAL CERTIFICATE BY THE CENTRAL ISLAMIC COMMITTEE OF THAILAND
2008 – GMP/HACCP CERTIFICATE BY SGS (THAILAND) LIMITED.
2012 – ISO 22000 CERTIFICATE BY SGS (THAILAND) LIMITED.
2013 – FSSC 22000 CERTIFICATE BY SGS (THAILAND) LIMITED.
2014 – By Products
2016 – ISO 14001 CERTIFICATE BY SGS (THAILAND) LIMITED.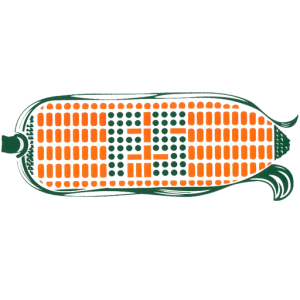 APPLICATION
Corn Starch : Breadcrumbs, Biscuit, Monosodium glutamate, Crispy fried batter, Sauces and Noodle.
Modified Starch : Pharmaceuticals
By-products : Animal Feed Industry
TARGET GROUP
• Corn Starch is classified into Food Industry. It is a common food ingredient; some industries use as their raw material. It comes in various packaging sizes, from industry packaging size to small package available on supermarket shelves.
• Corn Starch By-Products Corn Gluten Feed,Corn Germ, Corn Gluten Meal and Heavy Steep Water are most used in animal feed industry. Customer mix them to achieve their nutrition formula.
• Our principle is producing Non-GMO products. We use 100% local corn kernels about 60,000 MT/Year. We have a high standard raw materials receiving procedures and use accredit laboratory for GMO and Pesticides.